Find Out Who's Doing What. Discover over THIRTY initiatives that allow Jews and Arabs to get to know about the 'Other' and learn to hate a little less and love a little more.
The initiatives in this Directory focus on many areas of interest: technological, cultural, religious, educational and medical. Some deal with issues of equality and shared society between the Jewish and the 20% Arab-Palestinian citizens of Israel. Others with issues raised by the conflict between Israeli Jews and Palestinians more broadly. The views presented do not necessarily represent the views of TalkMatters but each organisation is valued as a conduit enabling Palestinians and Israelis to meet and talk together.
The Directory has two sections. The first section lists UK and International organisations and includes initiatives that offer educational sessions in the UK on the Israeli-Palestinian conflict. The second section lists home-grown Palestinian and Israeli organisations.
Please get in touch with us at hello@talkmatters.info to recommend any additions.
---
UK AND INTERNATIONAL ORGANISATIONS in alphabetical order
THE ABRAHAM INITIATIVES (TAI)
The Abraham Initiatives (TAI) aim to create a more collaborative and equal shared society between Israel's Arab and Jewish citizens. In so doing, TAI fulfills the vision of the Declaration of the State of Israel which envisioned Israel as a homeland for the Jewish people and a Democratic State for all its citizens.  TAI operates programmes in five focus areas – 'Education for a Shared Society' (building bridges between Israel's Jewish & Arab education systems & students), 'Building Safe Communities' (helping to build trust between communities and to tackle crime and violence in Arab society), 'Media in a Shared Space' (increasing the visibility of Arab society in Israel's media) & 'Leadership for a Shared Society' (improving representation of Arab society in policy design and promoting a shared society as a key tenet of Israeli policy).  www.abrahaminitiatives.org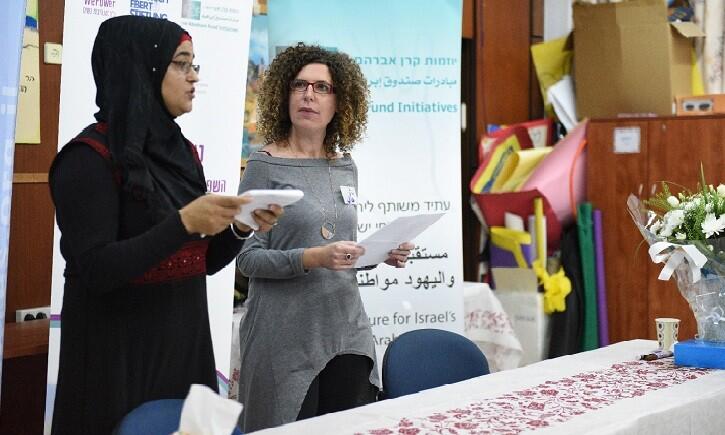 ALLIANCE FOR MIDDLE EASTERN PEACE (ALLMEP)
ALLMEP is an international coalition of over 100 organizations conducting people-to-people programs in Israel and Palestine. ALLMEP bring together tens of thousands of Israelis and Palestinians through numerous social and business sectors, including education, environment, technology, sports, healthcare, and agriculture. ALLMEP members utilize these sectors to create innovative programs that build trust and cooperation to establish the long-term conditions for peace in the region. www.allmep.org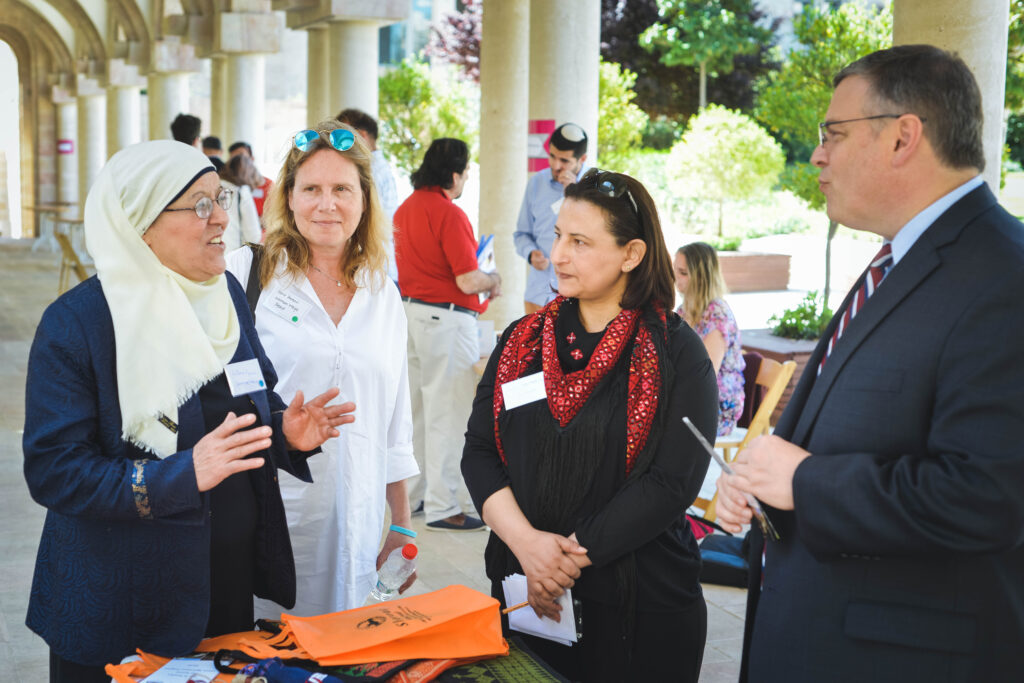 FORUM FOR DISCUSSION OF ISRAEL AND PALESTINE (FODIP)
The Forum for Discussion of Israel and Palestine (FODIP) set up in 2008 with the objective to promote positive dialogue between faith communities in the UK on the subject of Israel/Palestine. A registered charity, it is governed and managed by Jews, Christians and Muslims from a variety of perspectives, all dedicated to hearing the other, learning, understanding and finding ways to move forward. FODIP takes no position on the situation in Israel/Palestine itself, other than a concern for the rights, fears and hopes of all people in the region. FODIP delivers a variety of innovative programmes including a study tour to the region. http://www.fodip.org.uk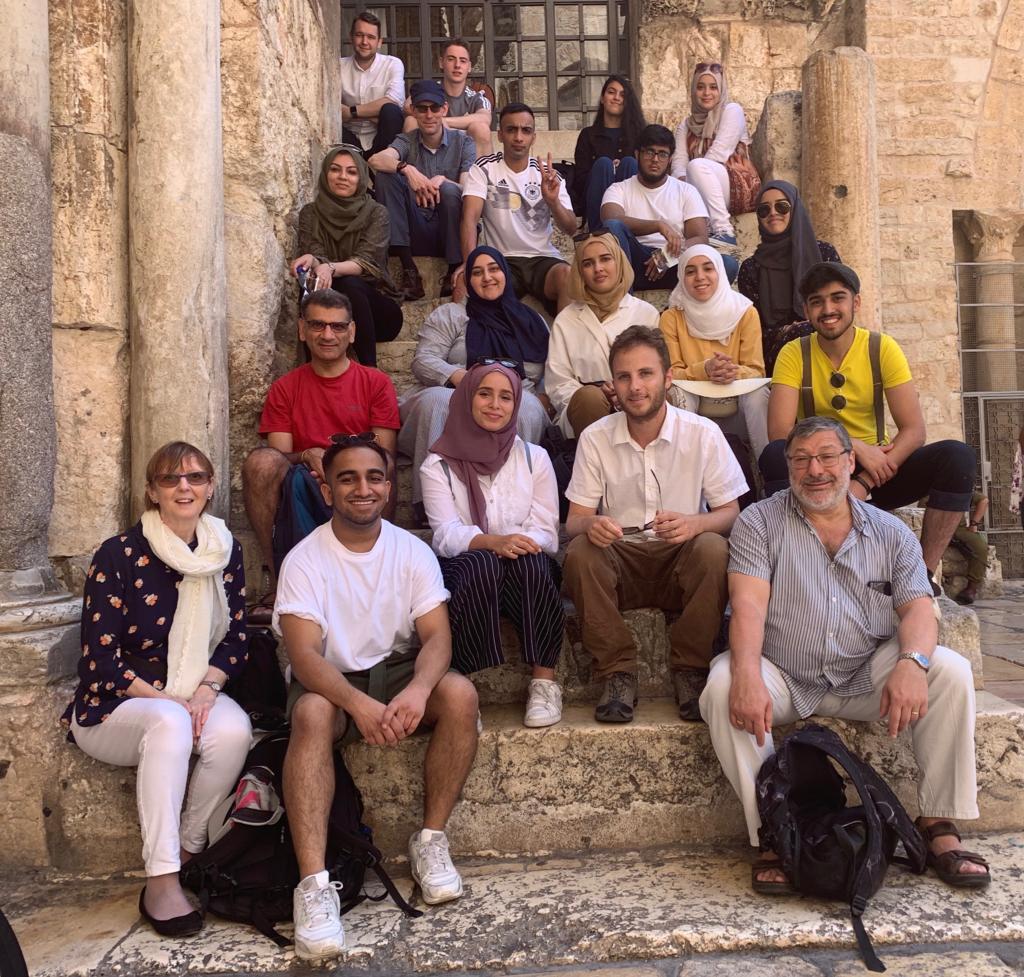 NEW ISRAEL FUND (NIF)
The New Israel Fund (NIF) advances democracy and equality in Israel. NIF is a partnership of Israelis and supporters of Israel worldwide, dedicated to its founders' vision of a society that ensures complete equality to all its inhabitants. NIF is based on a simple idea: individuals who care about Israel and believe in progressive values can join together to work for an Israel in where everyone is treated with dignity, for an Israel in that a shared society can truly take root, for an Israel in that Jewish life is inclusive in every respect. We provide funding to civil society organisations in Israel, develop and seed new ones and thanks in large part to our action arm Shatil, the New Israel Fund's Initiative for Social Change we are one of the leading advocates for democratic values – building the coalitions and empowering the activists that can drive meaningful social change in Israel. We work across six key issue areas: Shared Society & Combating Racism, Human Rights & Democracy, Palestinian Society, Social & Economic Justice, Religious Freedom, and New Initiatives for Democracy. www.newisraelfund.org.uk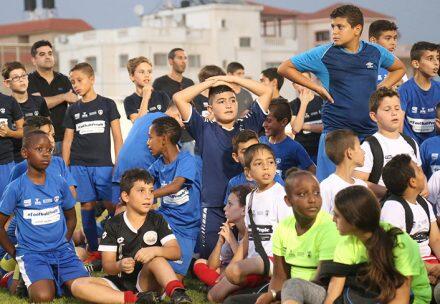 OASIS OF PEACE UK supporting Education at Wahat al-Salam~ Neve Shalom (WaSNS)
Oasis of Peace UK supports the Educational Institutions of Wahat al-Salam~ Neve Shalom (WaSNS) – a unique intentional community of Jewish and Arab-Palestinian Israeli citizens, located midway between Tel Aviv and Jerusalem. WaSNS is a pioneering role-model for Arab-Palestinian/Jewish projects. Its educational system paved the way for the growing number of Israeli Jewish/Arab-Palestinian primary schools. At present there are six schools in Israel that follow the WaSNS model. http://www.oasisofpeace.org.uk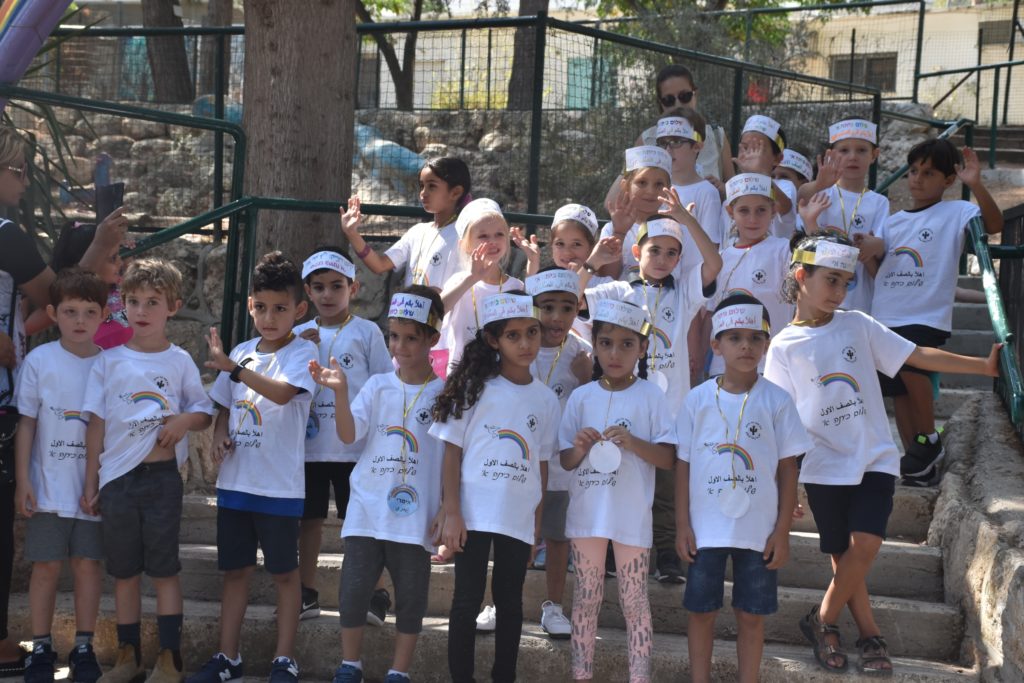 ONE VOICE MOVEMENT
The One Voice Movement present programmes in the UK aimed at reducing hate, polarization and racism between Arabs and Jews and providing college students with the education and tools to contribute meaningfully to a just and lasting peace for Israel and Palestine within their own communities. Founded in 2002, One Voice supports the work of Israelis and Palestinians striving for a better future. www.onevoicemovement.org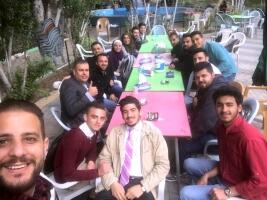 OUR GENERATION SPEAKS
Founded in 2014, Our Generation Speaks (OGS) is a USA Boston-based summer fellowship program bringing together Israeli and Palestinian leaders to build trust through the creation of high-impact ventures and startups. OGS fellows develop and pitch their ideas throughout the summer and selected teams are granted seed funding for ventures that promise to generate significant social and economic value in Israel/Palestine. After graduation, fellows join a cross-border, entrepreneurial network of determined Palestinians and Israelis working together to create meaningful impact in their communities. www.ogspeaks.com

PARALLEL HISTORIES
Parallel Histories promotes a new way to teach the history of conflict. It provide free educational videos which tell the history of Israel and Palestine as two competing narratives. Students are challenged to critically evaluate the evidence and arguments on both sides and come to their own view. These interactive videos and lesson plans are freely available on the website. www.parallelhistories.org.uk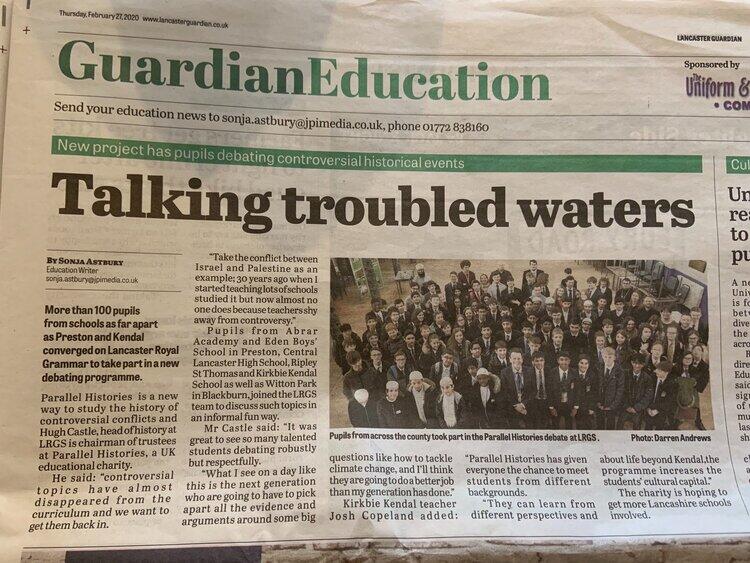 SOLUTIONS NOT SIDES
Solution Not Sides offers non-partisan educational sessions on the Israeli-Palestinian conflict for 15-18 year olds and 18-25 year olds in the UK. The programme provides humanising encounters and focuses on possible solutions based on understanding both sides' narratives. The aim is to shift attitudes away from supporting one side against the other, and towards seeking a solution for the human beings involved. www.solutionsnotsides.co.uk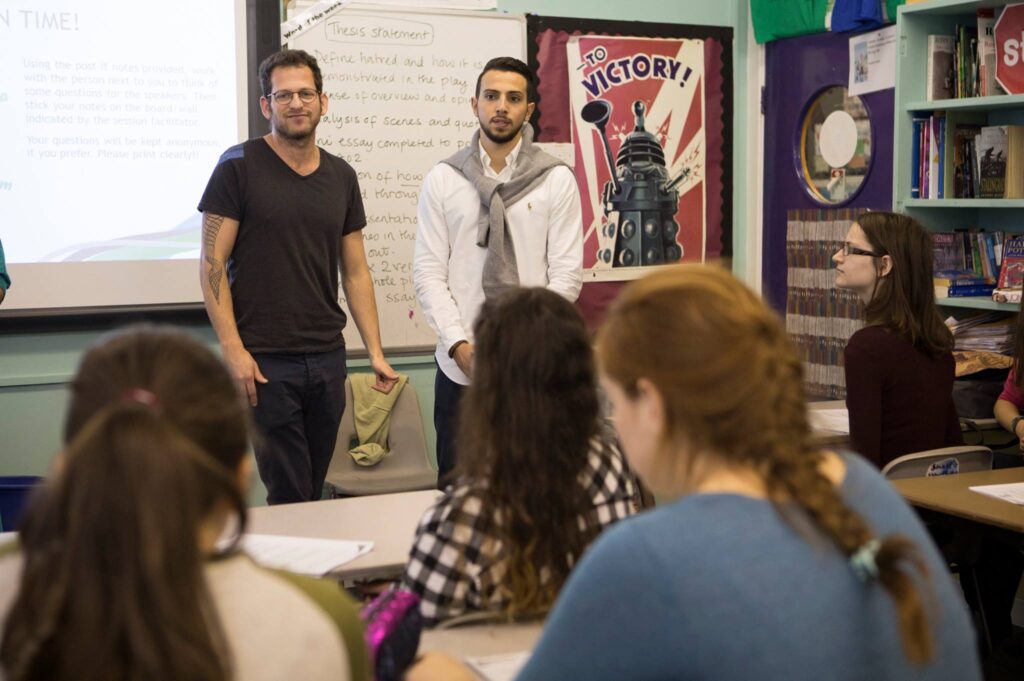 YACHAD
Yachad works to mobilise British Jews in support of a political resolution to the Israeli-Palestinian conflict. Yachad does this through education, debate and advocacy. This includes trips to East Jerusalem and the West Bank, hosting guest speakers from Israel, providing opportunities through campaigns for British Jews to express their support for a two-state solution and a Jewish and democratic future for Israel and ensuring the perspective of our supporters is presented in the media. www.yachad.org.uk
---
ISRAELI/PALESTINIAN ORGANISATIONS in alphabetical order
ABRAHAMIC REUNION
The Abrahamic Reunion recognizes that creating understanding and empathy between diverse faith communities is fundamental to developing multicultural acceptance, constructive cooperation and peaceful coexistence. Working in the Holy Land for over 18 years, the Abrahamic Reunion uses education, interfaith dialogue, group processes and large-scale events to bring together diverse faith communities as well as secular groups to replace fear and trauma with understanding and trust. Programs, methods and techniques are used to support and train faith leaders and their congregations, school staff and student leaders, youth program organizers, as well as leaders of family and women's groups. www.abrahamicreunion.org
AKKO JEWISH ARAB COMMUNITY CENTRE
For almost 30 years, the Sir Charles Clore Jewish Arab Community Centre has been providing high-quality, low-cost services to the mixed population of Akko in the North of Israel. People of all ages and all backgrounds get to know each other. Children join together to learn and play together, all equal and all welcomed. As they grow up, they do not fear 'the other', but appreciate the opportunities that living in a mixed city offers. This grass-roots project bucks the trend by bringing different communities together in a safe and loving way – the norm for our clients. www.ajcenter.org.il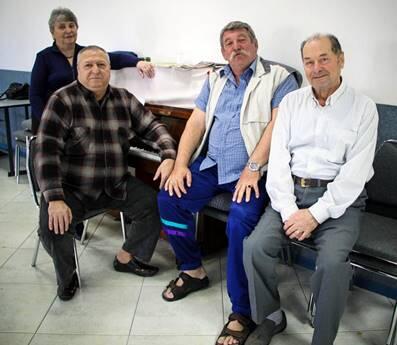 THE ARAVA INSTITUTE FOR ENVIRONMENTAL STUDIES (AIES)
The Arava Institute for Environmental Studies is a leading environmental studies and research institute in the Middle East. Located at Kibbutz Ketura in Southern Israel, the AIES houses accredited academic programs, research centers, and international cooperation initiatives focusing on a range of environmental concerns and challenges.
With a student body comprised of Jordanians, Palestinians, Israelis, and participants from around the world, the Arava Institute offers students an exceptional opportunity to learn from leading professionals while forming friendships and developing skills that enable them to lead the region and the world in solving today's most pressing environmental challenges.
Here, the idea that nature knows no political borders is more than a belief. It is a fact, a curriculum, and a way of life .www.arava.org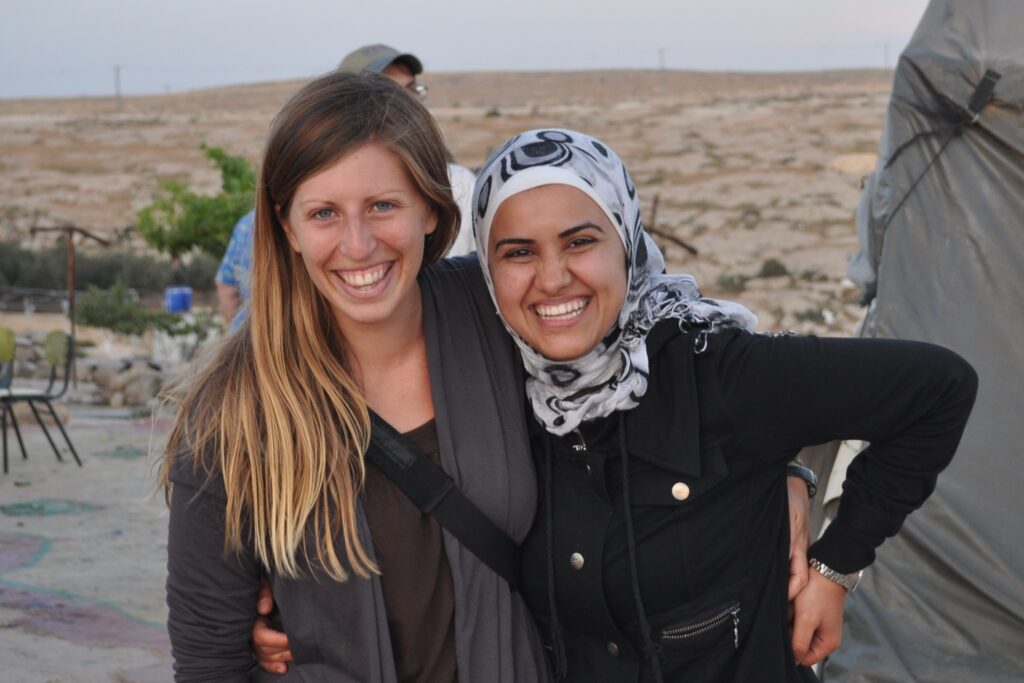 GIVAT HAVIVA INTERNATIONAL SCHOOL (GHIS)

The Givat Haviva International School (GHIS) aims to grow a new cohort of leaders in Israel and from around the world who will be deeply connected, embrace diversity and work together towards a more peaceful future. Half the students in this English-speaking boarding sixth form are Israeli Arabs and Jews and the remainder from 22 countries, including refugees and those who come from conflict zones such as South Sudan, Kosovo and Armenia. In their words, they plan to 'be the change'. www.givathaviva.org.il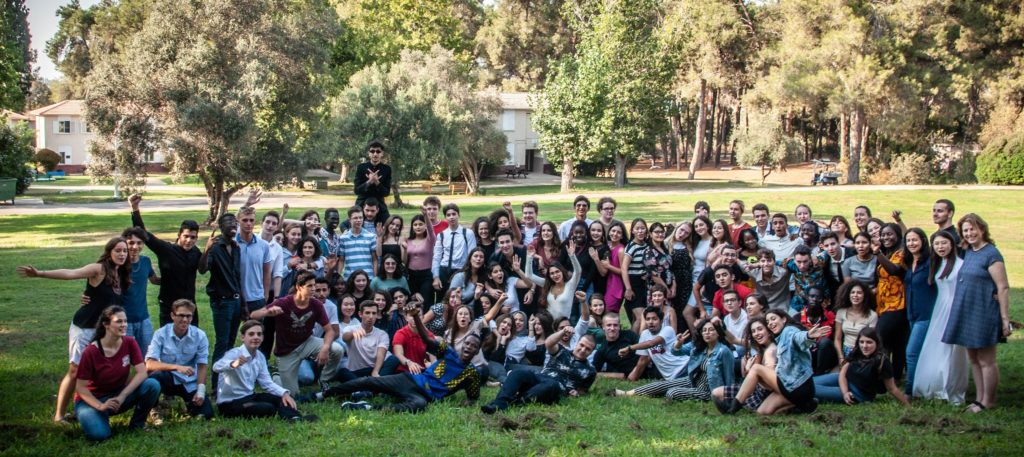 HAND IN HAND SCHOOLS
Hand in Hand is an NGO nurturing equality and a shared society for Jews and Arabs in Israel through a network of bilingual integrated schools and shared communities.
Hand in Hand provides a transformational alternative to the current reality by educating children from the earliest age to value inclusion and equality. Our network of seven bilingual, integrated schools reaches over 2,000 students from diverse communities across the country, with hundreds more families on waiting lists; and our seven integrated, bilingual communities engage some 10,000 Arabs and Jews around the country in promoting equality. These schools operate in partnership with the Ministry of Education, in a model with potential for scaling across Israel for far-reaching change. https://handinhandk12.org/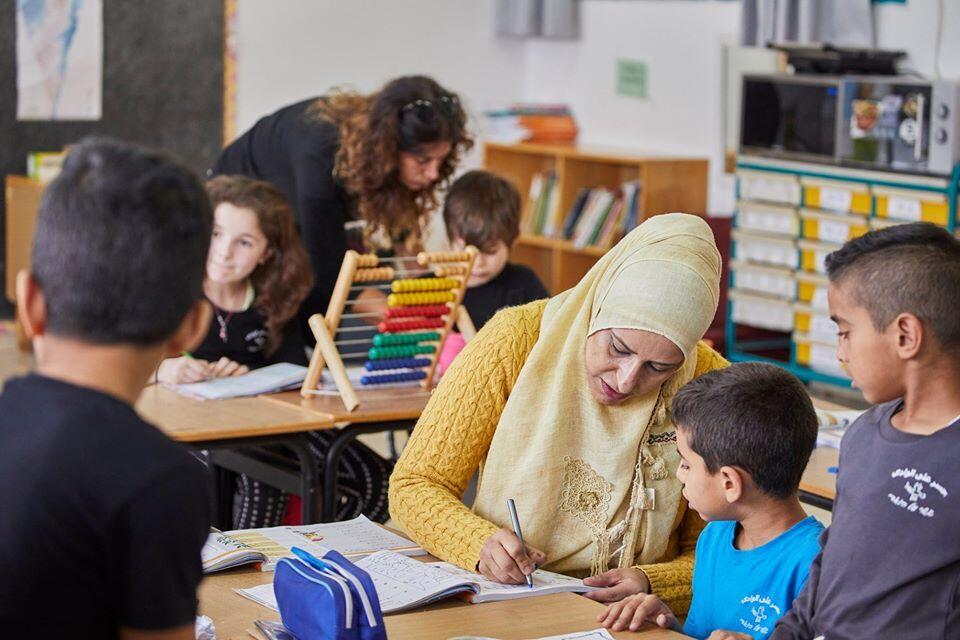 HEBREW UNIVERSITY (HUJI)
The Hebrew University of Jerusalem encompasses the mosaic of religions, languages, ethnicities, cultures, and socio-economic backgrounds that make up Israeli society. The University believes that this rich diversity is a precondition for academic excellence, critical examination, intellectual stimulation, and the cultivation of the next generation of Israeli and regional leaders. HUJI is increasingly a meeting place for students from the Jewish and Arab societies: in the past 15 years, the percentage of Arab students at the University has doubled. Notably, the number of Palestinian students from East Jerusalem has spiked in recent years. For many Jews and Arabs, the university classroom presents a unique, and for most, a first, opportunity to meet and interact as equals over an extended period. HUJI is determined to leverage its advantages as a locus of study, research and cooperation between the Arab and Jewish-Israeli societies. Women circles, leadership programs, language exchange program an Interfaith study group and special legal and urban clinics are some examples.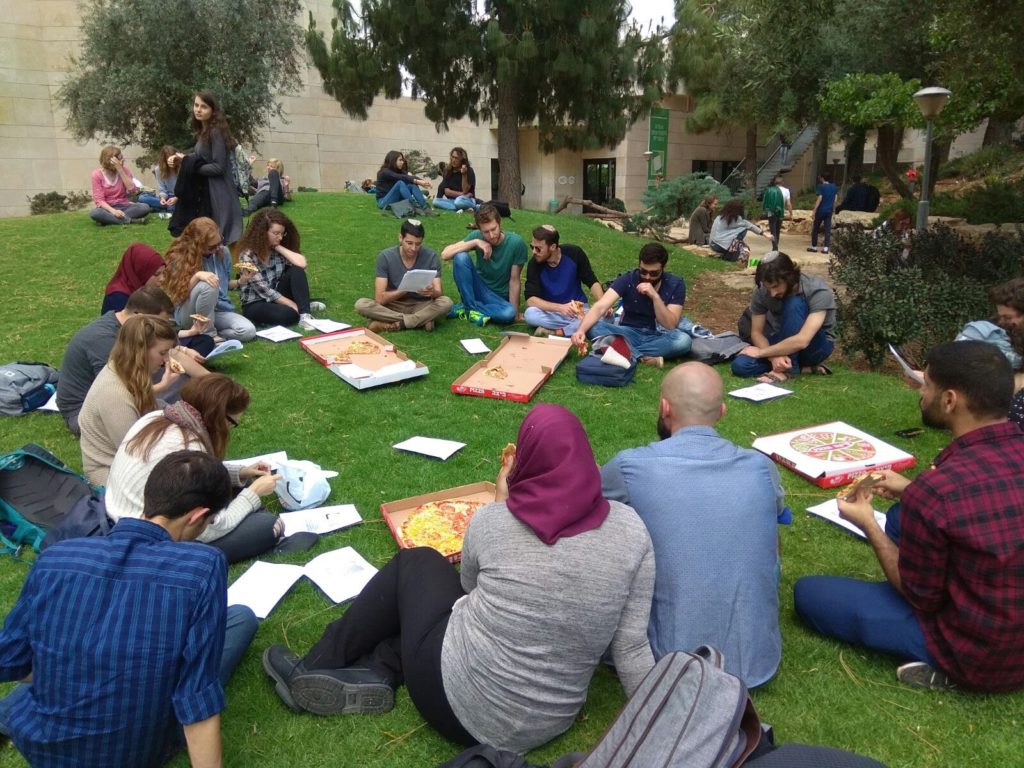 The University also created the Center for the Study of Multiculturalism and Diversity (CSMD). The first academic center of its kind in Israel, CSMD explores issues of multiculturalism and diversity on academic and practical levels, supports research and academic discussion, develops students' cultural sensitivities and tolerance, promotes courses and clinics on theories of multiculturalism and their critiques on Israeli society and offers academic events and programs related to the diversity of cultures represented on our campuses. http://csmd.huji.ac.il
INTERFAITH ENCOUNTER ASSOCIATION (IEA)
The Interfaith Encounter Association (IEA) works to promote genuine coexistence and sustainable peace using interactive interfaith dialogue as its vehicle. The apolitical and all-inclusive approach of the organization and its activities enable the successful participation of a wide range of participants. IEA runs dozens of ongoing community groups of interfaith encounter – from the Upper Galilee to Eilat, including many groups that bring together on a regular basis Israelis and West Bank Palestinians. Thus building a true grassroots movement which constitutes the human infrastructure for peace in the Holy Land. https://interfaith-encounter.org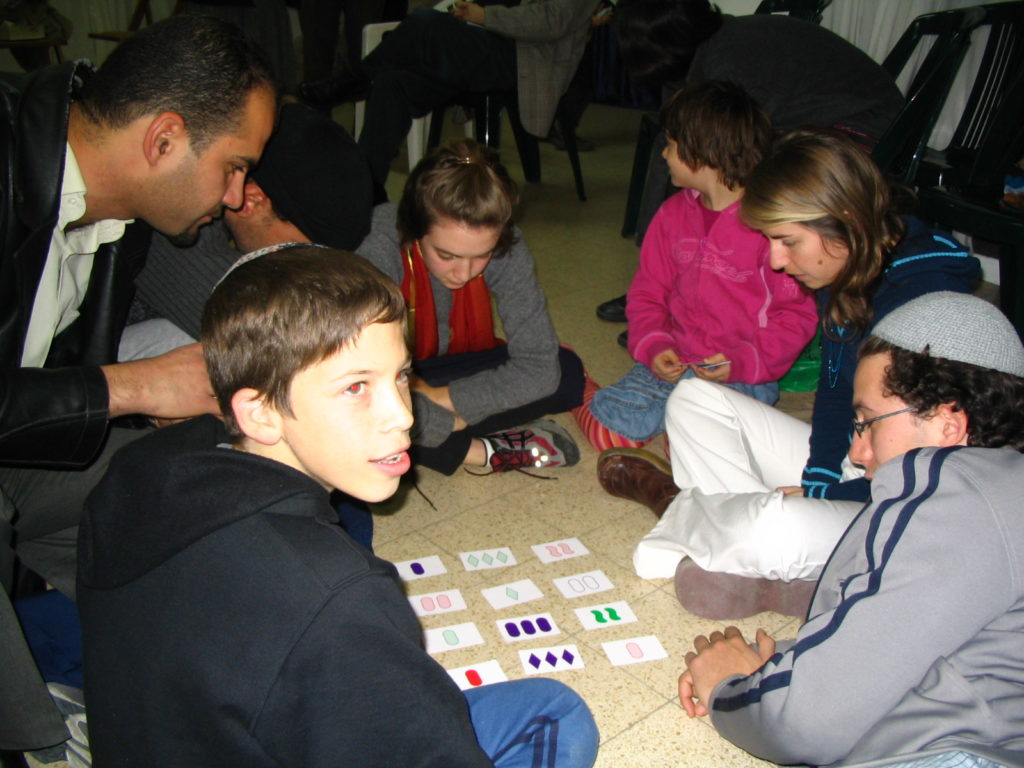 JERUSALEM YOUTH CHORUS
The Jerusalem Youth Chorus is a choral and dialogue program for Israeli and Palestinian youth, ages 13-18. Our mission is to provide a space for these young people from East and West Jerusalem to grow together in song and dialogue. Through the co-creation of music and the sharing of stories, we empower them with the responsibility to speak and sing their truths, as they become leaders in their communities and inspire singers and listeners around the world to work for peace, justice, inclusion, and equality. Our program provides a transformative experience for our singers that yields both friendship and understanding on an individual and collective level across lines of religion, nationality , language, and culture. We go beyond simply singing together, delving deeper into one another's identities, life experiences, communal narratives, religious traditions, and national histories through dialogue, all within the safe space of the musical ensemble and the strong personal bonds and community it creates. www.jerusalemyouthchorus.org.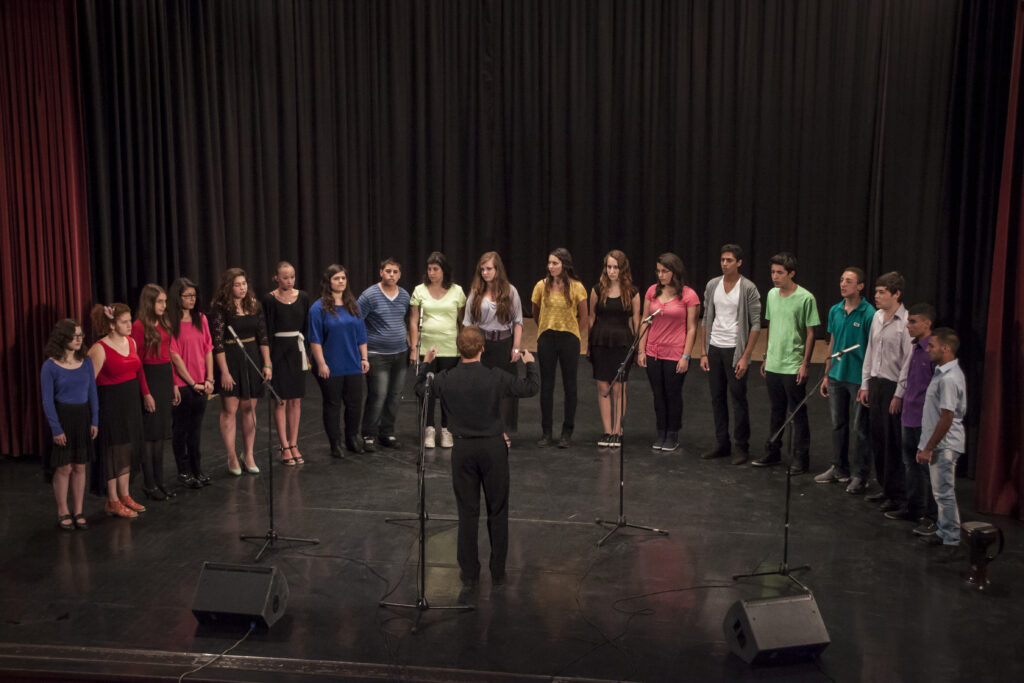 LEO BAECK EDUCATION CENTRE HAIFA (LBEC)
The LBEC is a vibrant, pluralistic education center comprised of schools, community and a progressive synagogue, in and around Haifa. LBEC serves more than 35,000 Jewish, Christian, Muslim, Druze and Baha'i community members, working in the most dynamic and mixed neighbourhoods. Specific programmes support Ethiopians and other immigrant populations, vulnerable children and families in crisis. The LBEC is involved in numerous local and international peace-building programmes focussed on Arab-Jewish shared existence. leobaeckhaifa.org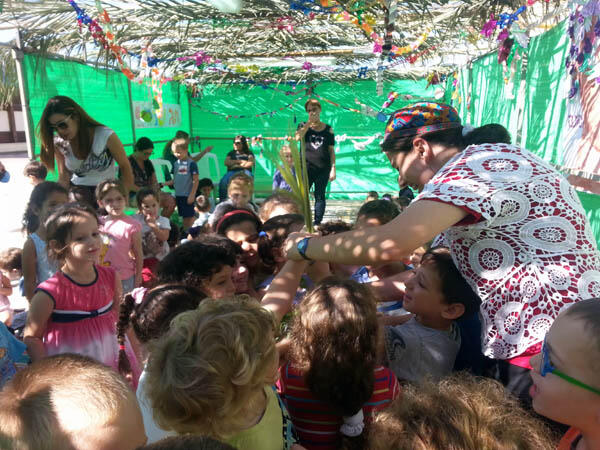 OASIS ART GALLERY
The art gallery organizes exhibitions and programs, with the participation of Palestinian and Jewish artists on themes that relate to the Israeli/Palestinian conflict, or to social, environmental and cultural issues. The Gallery presents ways of life, thoughts and ideas that promote a universal cosmic view that includes all humanity. The conflict in our region has the same fundamental causes as other conflicts. The courage and just vision that has helped to resolve other conflicts can provide inspiration to us too. https://wasns.org/-art-gallery –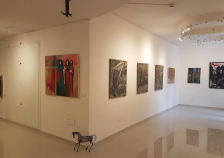 PARENTS CIRCLE – FAMILIES FORUM (PCFF)
The Parents Circle – Families Forum (PCFF) is a joint Israeli-Palestinian organization of over 600 families, all of whom have lost an immediate family member to the ongoing conflict. The Parents Circle Families Forum (PCFF) was founded in 1995 by Yitzhak Frankenthal and several bereaved Israeli families. The PCFF operates under the principle that a process of reconciliation is a prerequisite for achieving a sustained peace. The organization uses all resources available in education, public meetings and the media, to spread these ideas. www.theparentscircle.org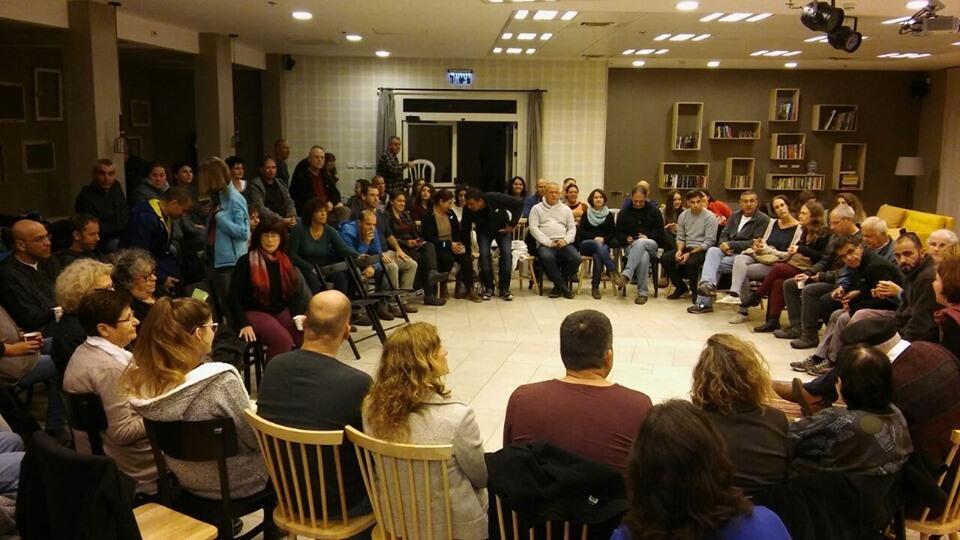 POLYPHONY
Polyphony aims to bridge the divide between Arab and Jewish communities in Israel through music and to serve as a worldwide model for cooperation based on cultural exchange, dialogue and partnership. Polyphony's early days began when Nabeel Abboud-Ashkar, then a young professional violinist with the West-Eastern Divan Orchestra answered the call for his community's need for classical music. At the time, Nabeel's hometown of Nazareth, Israel, an Arab-majority city, had no musical training opportunities and almost no afterschool development programs for young people in the arts or sports. Today, Polyphony is the fastest-growing music program in Israel and is supported by popular international musicians like David Broza, Branford Marsalis, Ian Anderson, and Renée Fleming. polyphonyfoundation.org

ROAD TO RECOVERY
Road to Recovery is an organisation of about 1900 volunteers donating time and the use of their own vehicles on a regular basis to transport Palestinian patients and their family guardians between the government checkpoints and hospitals all over Israel. This service is provided mainly for Palestinian children with severe ailments who require medical treatment or procedures that are unavailable in the West Bank or Gaza. For these children and their families, logistics and travel costs to Israeli hospitals are prohibitive, particularly for those patients requiring regular and recurring treatment. Road to Recovery's information, referral and collaboration network includes Palestinian field volunteers, hospitals, and fellow non-profit Israeli and Palestinian organizations. They believe that the assistance, besides being motivated by compassion, will generate good will, deepen human connections and contribute to peace between the two Peoples. Other activities include the acquisition of medical equipment for those in need and organizing special recreational days for patients and their families. www.roadtorecovery.org.il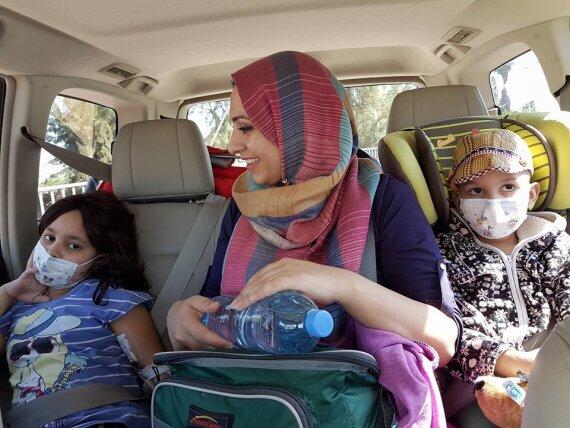 ROOTS
Roots is a Palestinian Israeli Initiative in the Gush Etzion-Bethlehem-Hebron area. Roots works to nurture understanding, non-violence and personal transformation between Palestinians and Israelis in order to advance the two peoples towards a new social and political reality founded upon dignity, trust, and mutual recognition and respect for both peoples' particular historic belonging to the entire land. www.friendsofroots.net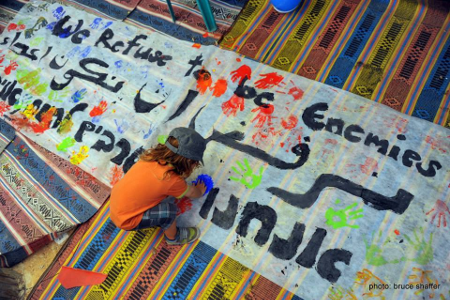 SCHOOL FOR PEACE (SfP)
The SfP was created in 1979 as an ideological educational institution of Wahat al Salam.~Neve Shalom a unique intentional community of Jewish and Palestinian-Arab Israeli citizens, located midway between Tel Aviv and Jerusalem. Through encounter workshops and training programs, the SfP tries to implement the principles on which the community was founded. Our goal is to develop participants' awareness of the conflict and their role in it, and enable them to probe and construct their identity through interaction with the other; our orientation is shaped by the quest for a truly humane, egalitarian and just society. The professional staff comprise a roughly equal number of Jewish and Arab facilitators, with academic backgrounds in the humanities and social sciences, and special training in facilitating groups in conflict. Every encounter program is run by Arab and Jewish facilitators on an egalitarian basis, and strives to address the needs of each national group, acknowledging natural limitations in the ability of each to understand the other. Since the SfP first opened its doors, some 70,000 Jews and Arabs have attended its programs. wasns.org/-the-school-for-peace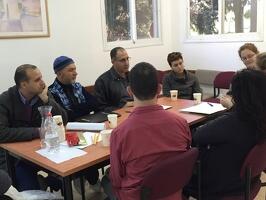 SHARED SOCIETY AT SHATIL
The action arm of the UK' s New Israel Fund, Shatil works to combat racism and build a just, democratic and shared society in Israel. Shatil provides consulting and training to social change organizations, builds coalitions and networks and advocates with government officials and decision-makers for just, transparent and socially responsible policies. Shatil is widely recognized as a leading player in the creation and growth of Israel's vibrant civil society. Annually, Shatil provides more than 10,000 hours of capacity-building, consultation, and organizing services to over 400 organizations, movements, and coalitions and provides trainings to 1,500 people. http://english.shatil.org.il/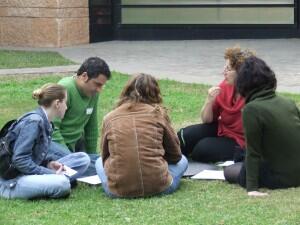 SIPUR-HIKAYA
Established in 2017, the Sipur-Hikaya (Hebrew and Arabic for 'Story') initiative teaches the two sides of the Palestinian-Israeli conflict based on the recently published book 'Side by Side – Parallel Histories of Israel-Palestine''. The dual narrative approach is to be studied in pre-military preparatory courses, schools and universities. The goal begins with the understanding that to begin the process of reconciliation it is necessary to recognise the other and a condition for recognising the other is to know the other. https://www.sipur-hikaya.org/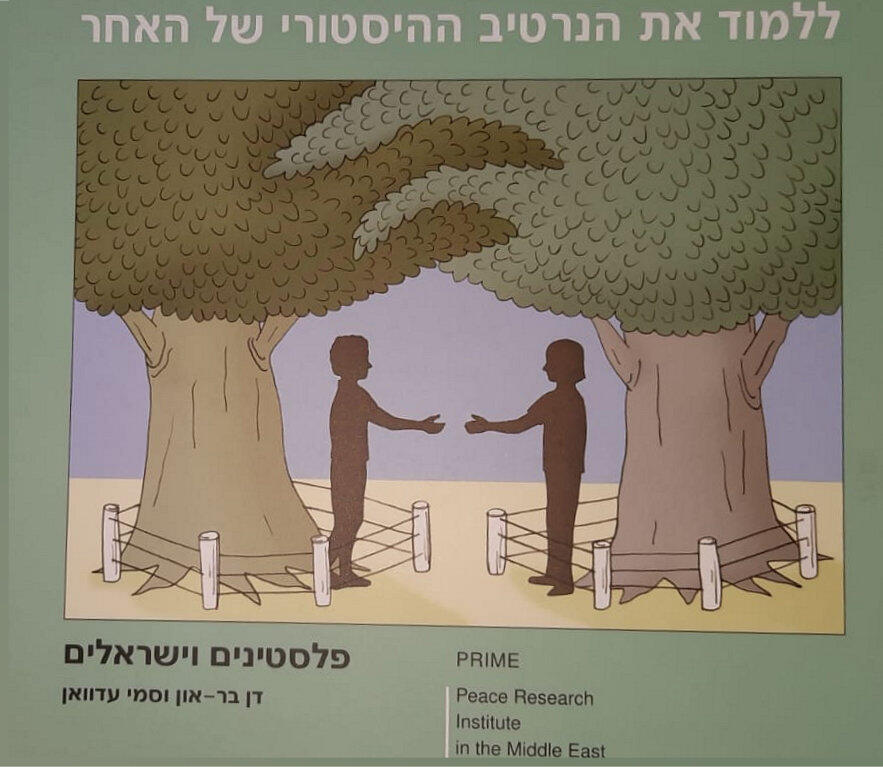 STANDING TOGETHER
Standing Together is a grassroots Jewish-Arab movement in Israel that brings together Jews and Arabs to build an alternative vision for Israeli society grounded in principles of peace, equality, and social justice. Standing Together mobilizes the public through the development of "Circles," local chapters throughout the country that organize local campaigns as well as participate in national actions. Circles meet regularly to plan actions, discuss and assess their work, recruit new members, etc. There are currently nine circles, which includes more than 1,500 activists, five of them are local chapters (Tel Aviv, Jerusalem, Haifa, and the North, Negev and the South, the Sharon and Taybeh region), and four are student circles (Tel Aviv University, Hebrew University, Ben Gurion University, and Haifa University). http://www.standing-together.org/english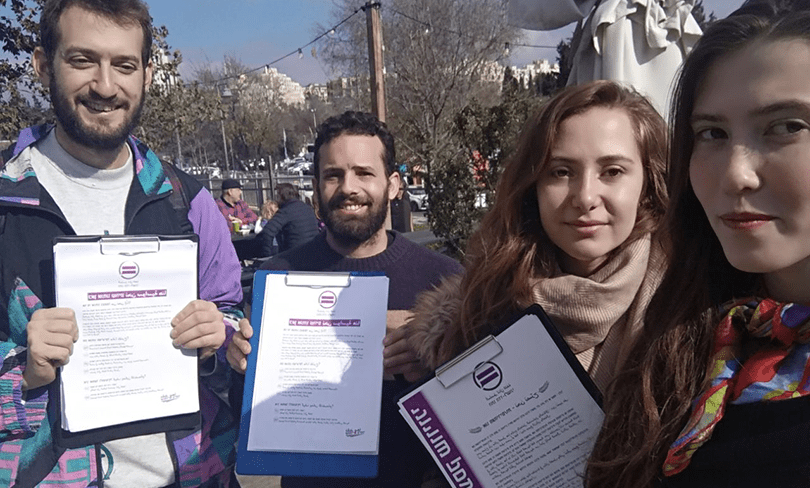 TEACHER'S LOUNGE
The Teachers' Lounge is an annual enrichment program for Jerusalem's teachers and educators. Teachers have the ability to generate meaningful change, mobilizing against racism and prejudice and thus increasing tolerance and improving the climate of the city's multicultural life. The vision behind "The Teachers' Lounge – in memory of Shira Banki – is a Jerusalem that wears its diversity proudly and that heeds the call for mutual recognition and for dialogue among its communities of residents. And a Jerusalem that recognizes the value of its human, cultural, and visual variety as part of its wealth, uniqueness, and power. www.teachers-lounge.org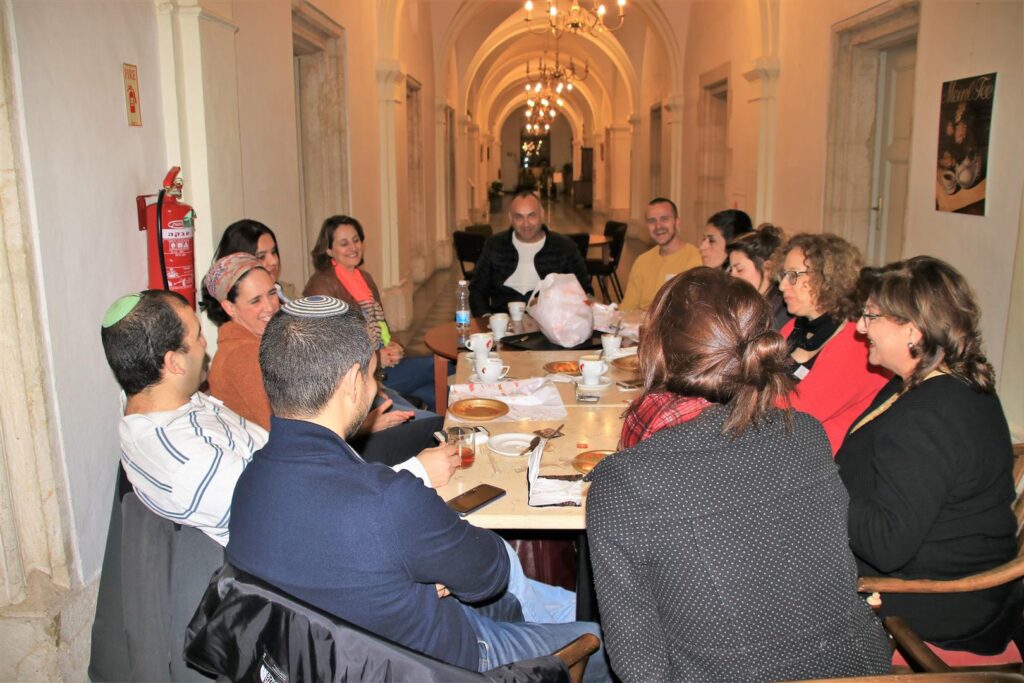 TECH2PEACE
Tech2Peace began work in 2018, with the aim of connecting Arab and Jewish youth from Israel and the Palestinian territories through hi-tech & dialogue seminars. Some of the alumni are now working on creating cross-cultural startups. Partners from the business world, civil society, and the public sector include Google, Microsoft, MIT, and Facebook. Foundations supporting Tech2Peace include Schusterman, Konrad Adenauer and B8 of Hope. Recently asked by MIT to assist with the implementation of Tech2Peace's model in other locations worldwide. 2019 winner of the Presidential Israeli Hope award. www.tech2peace.com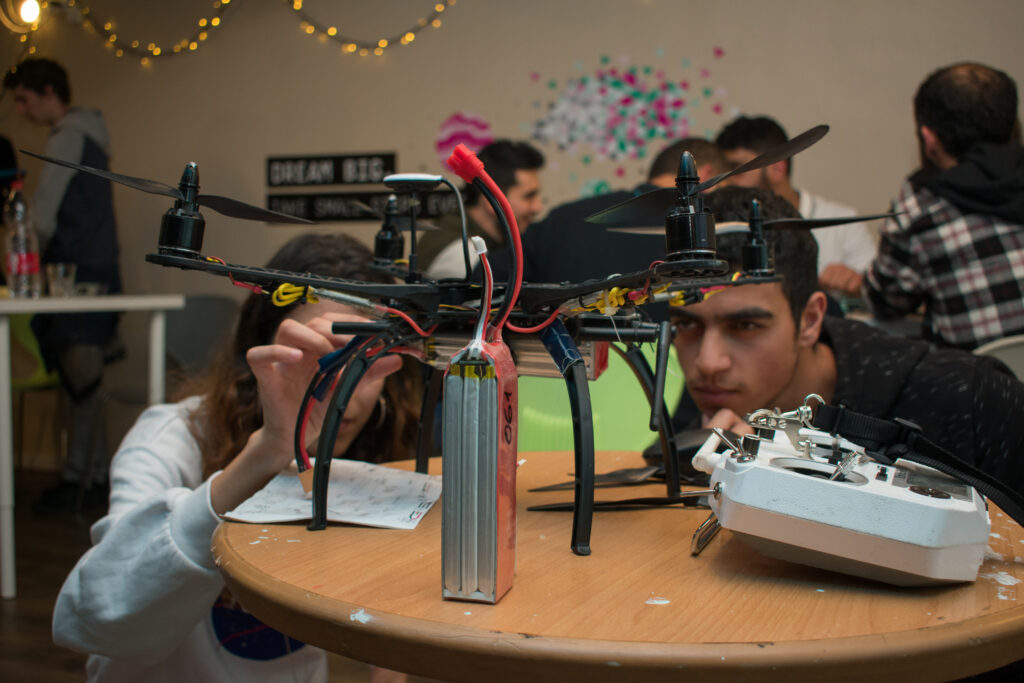 TWO STATES ONE HOMELAND
The Two States, One Homeland initiative was born out of a series of meetings started by Israeli journalist Meron Rapoport and Palestinian Awni Al-Mashni. Meron Rapoport, born in Tel Aviv, worked in Yedioth Aharonoth, Haaretz and in the Israeli Educational Television, and writes for different media channels in Israel and abroad. Awni al-Mashni, born in the Dheisheh refugee camp in Bethlehem, is a Fatah political activist, graduate of the Bethlehem University and columnist in the Palestinian press. Two nations live here in this land, and both want to live peacefully and safely. Solutions entailing separation have failed in the past, and will fail in the future. Cooperation, however, succeeds. www.alandforall.org

WOMEN WAGE PEACE
Women Wage Peace (WWP) is a grassroots movement, founded in November 2014 in the aftermath of the Gaza War. Our mission is to reach an honorable and bilaterally acceptable political agreement to the Israeli-Palestinian conflict and increase the active participation of women in all aspects of negotiation, as mandated by UN Security Council resolution 1325. Today over 50,000 Israelis, Jewish and Arab, religious and secular, from across the political spectrum and all walks of Israeli society, have united to reclaim hope in a viable future for our region. http://womenwagepeace.org.il