TalkMatters supports Road to Recovery
Read their latest newsletter: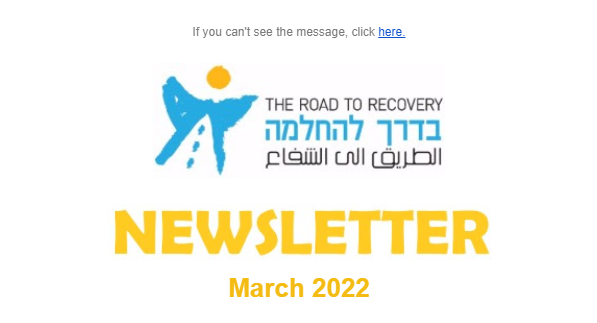 ".. I have always believed in Israelis and Palestinians living in harmony – this is completely possible…!" said Zubin, in a morning of pleasure at Heichal HaTarbut – Charles Bronfman Auditorium, to activists and supporters of the Association. A meeting of music and conversation with Maestro Zubin Mehta.

This event was held on the morning of Tuesday March 1, 2022 in the Sela Hall of the Charles Bronfman Auditorium, for friends of the Association with the conductor, Zubin Mehta. Kobi Meidan spoke with Zubin about his thoughts and life's work and Naama, the CEO, spoke about the Association and gave welcome wishes, and musicians from the Philharmonic Orchestra mesmerized the audience with their playing.
For a small taste of the event – view the short video made by Roni Alfandari, as well as other photos.
Road to Recovery is an organisation of about 1900 Israeli volunteers donating time and the use of their own vehicles on a regular basis to transport Palestinian patients and their family guardians between the government checkpoints and hospitals all over Israel.

This service is provided mainly for Palestinian children with severe ailments who require medical treatment or procedures that are unavailable in the West Bank or Gaza.
For more information: www.roadtorecovery.org.il