Our next event takes place on Monday 24th May at 6 pm UK time, 8 pm Israel time. We are showcasing yet another of the initiatives that we support. We have invited FODIP (Forum for Discussion on Israel and Palestine) to join us. Our speakers are Dr Jane Clements MBE, Sadia Akram and Rabbi Warren Elf. Their topic is 'What Role does FODIP play in bringing Jews, Muslims and Christians Together to talk about Israel and Palestine?'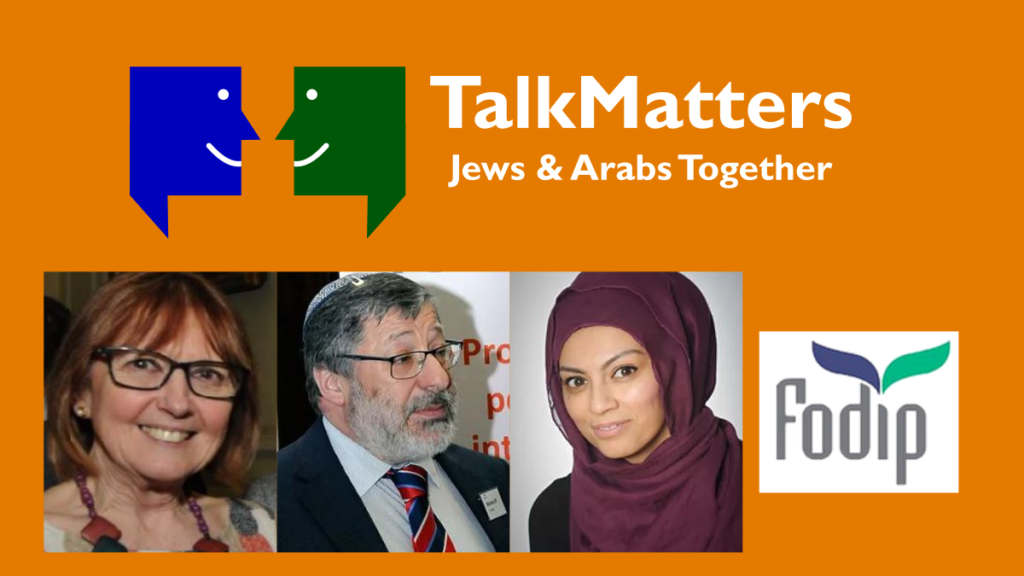 FODIP's objective is a tricky one – to promote positive dialogue between faith communities in the UK on the subject of Israel/Palestine. Managed by Jews, Christians and Muslims from a variety of perspectives, all dedicated to hearing the other, learning, understanding and finding ways to move forward. FODIP takes no position on the situation in Israel/Palestine itself, other than a concern for the rights, fears and hopes of all people in the region. FODIP delivers a variety of innovative programmes including a study tour to the region – you can read more on their own website.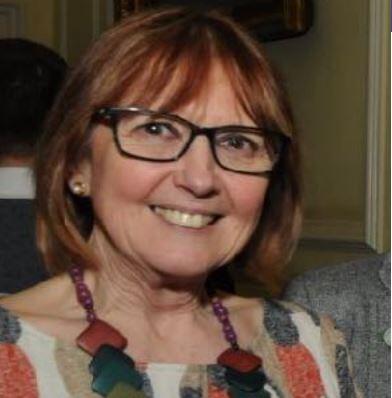 Dr Jane Clements MBE
Jane Clements is FODIP's founder and co-chair and was previously Chief Executive of the Council of Christians and Jews. She has been taking study groups to Israel and the West Bank for many years. She was awarded an MBE in The Queen's Birthday Honours list in October last year for services to Inter Faith and Community Cohesion, and in 2017 she was presented with the Hubert Walter Award for Reconciliation and Interfaith by the Archbishop of Canterbury.
Rabbi Warren Elf
Warren is FODIP's co-chair and is one of the founding trustees of FODIP. He has participated in all of their Study Tours to Israel and Palestine. He has also been involved in many other FODIP projects and related work. He is a Rabbi, working with synagogues in both Liverpool and Southend. Warren also works in Community Development for the Faith Network for Manchester,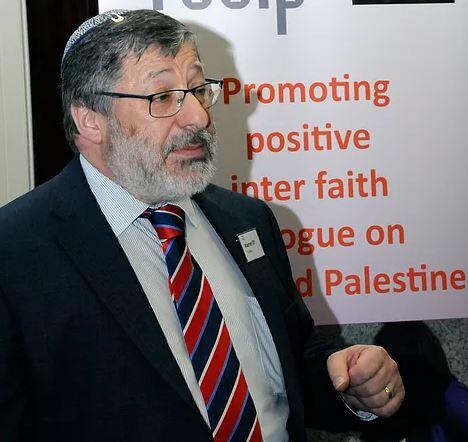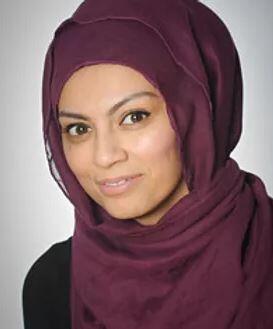 Sadia Akram
Sadia Akram is FODIP's Programme Director.
She was recently the recipient of the national BEDSA award for bringing Jewish and Muslim women together through sports. She has a background in community cohesion and engagement.